Workers cost their bosses more than £400 per year per person making a cuppa according to a study commissioned by Agneta Sjvdin of water dispenser firm T6.
It found staff spend on average 24 minutes a day preparing a cuppa every working day.
With the average salary of £26,000 per year it means that each worker racks up £416 a year in lost productivity.
Some bosses suspect staff even offer to brew up to shirk their duties.
Workers waiting for the kettle to boil \ washing pots and the general preparation involved waste not only their own time but cost firms a fortune.
That's one of the reasons it pays to install quality vending equipment from Ultimate Care Vending Services Ltd.
Call today and save your company money.
0161 406 6200.
ULTIMATECAREVENDING.CO.UK
IT REALLY DOES MAKE SENSE.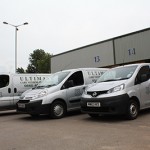 View More Posts