One and a half cups of coffee a day could reduce the chance of developing Type 2 diabetes by 11%
Says a new study from Harvard School of Public Health.
There have been many reports of a potential connection between coffee consumption and a lower possibility of type 2 diabetes, but this new study led by Harvard School of Public Health (HSPC)
Researchers report further evidence.
The team believe they are the first to have been able to show that alterations in coffee drinking habits can affect diabetes risk within a comparatively short timescale; they also discovered that a person's type 2 diabetes risk could be raised by 17% if they reduced their consumption of coffee by over a cup per day.
Shilpa Bhupathiraju, lead author and research fellow in the department of nutrition at HSPH said "Our findings confirm those of previous studies that showed the higher coffee consumption was associated with lower type2 diabetes risk. Most importantly, they provide new evidence that changes in coffee consumption habit can affect type 2 diabetes risk in a relatively short time"
The scientists looked at the data on caffeinated tea consumption from a number of studies.
They also appraised the subject's diet via a questionnaire. The findings showed those who upped their coffee consumption by over a cup a day over four years had an 11% lesser risk of developing type 2 diabetes than people who did not change their coffee drinking consumption.
It was noted, however, that coffee was not the only contributor to diabetes risk; "More importantly, individuals should watch their weight and be physically active," said Frank Hu co-author of the research.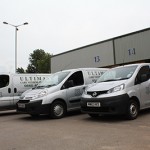 View More Posts